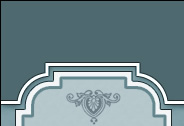 Les Carolingiens Charlemagne

Les Valois. Jean II le Bon-Louis XII

| | |
| --- | --- |
| Les Valois d'Angoulême. François Ier-Henri III | |

| | |
| --- | --- |
| Les Bourbons. Henri IV-Louis XIV | |

| | |
| --- | --- |
| Les Bourbons. Régence - Louis XVI | |

| | |
| --- | --- |
| Le Premier Empire. Napoléon Ier | |

| | |
| --- | --- |
| La Restauration. Louis XVIII-Louis Philippe | |

Le Second Empire. Napoléon III

| | |
| --- | --- |
| Les Joyaux de la Couronne | |
| | | |
| --- | --- | --- |
| Regalia in english | | |
Zoom

Chalice used at the coronation of the kings of France (about 1200 – Reims, Palais du Tau)

Zoom

"Goblet of Ptolemees" used as a chalice at the coronation of the queens of France. (3rd century B.C. – Paris, Cabinet des Medailles)




Zoom

Serpentine Paten, from the 1st century B.C. or A.C., re-designed during the Charles the Bold era (9th century). Used at the coronation of queens (Louvre museum)

Zoom

Crown of Louis XV. Paris, 1722. Silver-gilt (Louvre museum)




Zoom

Jacques-Louis David : "The Coronation of Empress Josephine" (detail). The emperor holds Josephine's crown.

Zoom

Napoleon the 1st wearing his coronation attire, by Francois Gerard (1805 – Chateau de Fontainebleau). The Emperor is wearing the Honors set, which will be melted down in 1819.